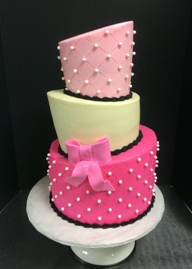 | | | | | |
| --- | --- | --- | --- | --- |
| Vanilla | Vanilla Almond | Cream Cheese | Chocolate | Milk Chocolate |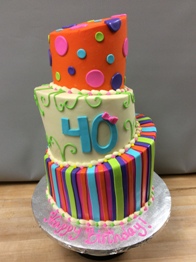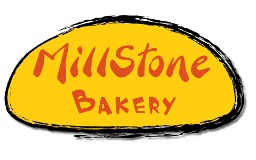 We make cakes for all occasions: Birthday, Baby Shower, Sweet Sixteen, Graduation. Wedding, Anniversary,...If you can dream it, we can make it!
Contact our Cake Decorator for more information: CakeDecorator@MillstoneBakery.com

Each cake is different because each guest of honor is different.

You have a choice between many cake and buttercream flavors. Special fillings, embellishments, fondant covering, matching cupcakes / cookies are available.

Cake Flavors:
Buttercreams:
European style cakes are available.

Come to the store or give us a call to talk about your cake.

Preferably we have two weeks to prepare a cake. Especially larger and/or complex cakes do require a two week in advance order.
Cakes with limited choice of sizes and flavors can be delivered the same day.

Don't forget to check out our cake gallery. We look forward to working with you!
| | | | | |
| --- | --- | --- | --- | --- |
| Banana | Butter Pecan | Carrot | Chocolate | Cookies n' Cream |
| Italian Creme | Lemon | Butter Pecan | Pumpkin Spice | Red Velvet |
| Strawberry | Vanilla | Wedding Cake | White | |